Our founders 
The University of York is a member of the prestigious Russell Group, it is a dynamic, research-intensive university. The University works collaboratively in partnership with institutions across the world to develop life-saving discoveries and new technologies that tackle some of the most pressing global challenges. The 30+ academic departments undertake ground-breaking research that underpins inspiring teaching and challenges students to dream big, think critically and change the world.
We were founded from a unique partnership between two well-established research centres at the University of York: the Green Chemistry Centre of Excellence and the Centre for Novel Agricultural Products. Both of these centres have academic representatives on our BDC board. This partnership means that we can apply technologies derived from both biology and chemistry to optimise and process biorenewable raw materials for the production of chemicals, materials and fuels. From our broad network of partnerships we can link our clients with expertise and equipment within the University of York as well as other Higher Educational institutions, both on a national and international level. 


The Green Chemistry Centre of Excellence 
(GCCE) is a world-leading academic facility for pioneering pure and applied green and sustainable chemical research through its technology platforms on microwave chemistry, alternative solvents, clean synthesis and bio-based mesoporous materials. The GCCE's facilities allow researchers to work from grams to kilograms with a strong emphasis on waste valorisation and clean technologies. The GCCE also provides high quality education and training programmes and develops strategic partnerships with global corporations and world-leading universities.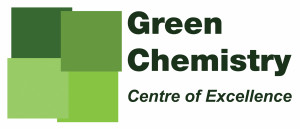 Centre for Novel Agricultural Products
The Centre for Novel Agricultural Products (CNAP) are using cutting-edge research to harness the power of nature for the development of new products and processes. CNAP aims to realise the potential of plant, microbial and algal-based renewable resources through gene discovery. From developing sustainable food crops and biofuels to advancing plants for land decontamination, we maximise the value of plants without compromising food security.