Laboratory hire 
We have state-of-the-art research and development biorefinery, pilot scale lab facilities and flexible office space available for hire. Part of the University of York, we are conveniently located on the outskirts of the city, close to major road and rail links for easy access from most parts of the UK.
Our facilities and expertise caters for companies that are looking for flexible hot desking, office or lab space to companies that want to scale up their products or processes with bespoke lab facilities and equipment. We can develop methods at laboratory scale and we can scale up processes to demonstrate their commercial potential, typically at the 1-100l or 1-100kg scale. 
Our biorefinery lab facilities are open-access, if you know what you want to do but don't have the equipment to do it, then we can also arrange for you to spend time in our labs working alongside our experienced team. This can be on an ad hoc basis, or it can be a permanent co-working arrangement which could also include your own dedicated office space.
Renting lab space gives your company the opportunity to access specialist equipment and expertise without the initial outlay or upkeep costs as well as share the space with like-minded entrepreneurs and other companies in the bioeconomy. You can also access our dedicated researchers and support staff who are on hand to offer support and advice.
In our process development lab we have a 480sqft flexible hall, if you have a piece of equipment that needs the right infrastructure and dedicated space to make it work then our flexi hall could be the right place for it. The flexi hall has access to compressed air, N2 supply, steam, vacuum, chilled water, water and drainage services as well as a three-phase power supply.
As well as our in-house scale-up facilities the BDC offers access to state-of-the-art analytical facilities in research centres based at the University of York and has an extensive network of specialist partners offering complementary services. 
Download our facilities for hire PDF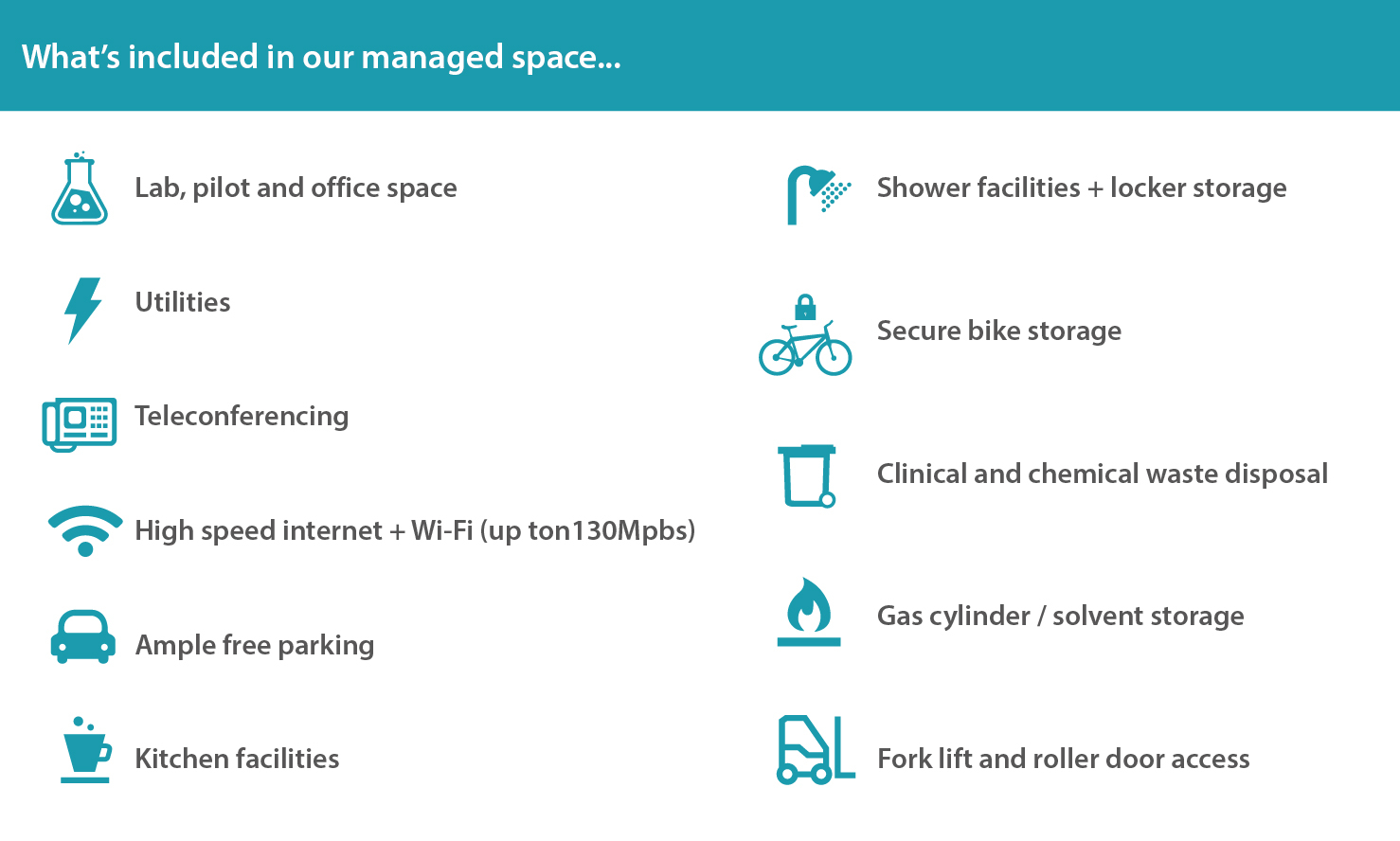 This project has been exciting for the BDC and B-Hive Innovations Ltd. Taking a process developed at lab scale up to a fully functioning integrated pilot plant right here on the BDC premises. We are now seeing the commercial plant being built and it is really rewarding following all the hard work. Darren Phillips, Technical Lead, BDC