THYME-funded projects address challenges for the bioeconomy
The BDC is playing a major role in the THYME project, which builds on the regional assets of Yorkshire, the Tees Valley and the Humber region to boost the productivity of companies operating in the bioeconomy sector. The bioeconomy sector that uses renewable, biobased resources to make food, energy and goods, promises to create 1.6M jobs and is expected to reach $4 trillion globally. THYME enables academics from the universities of Teesside, Hull and York to work with each other and with industry to demonstrate the feasibility of novel concepts for biobased-based products and processes beyond the lab bench.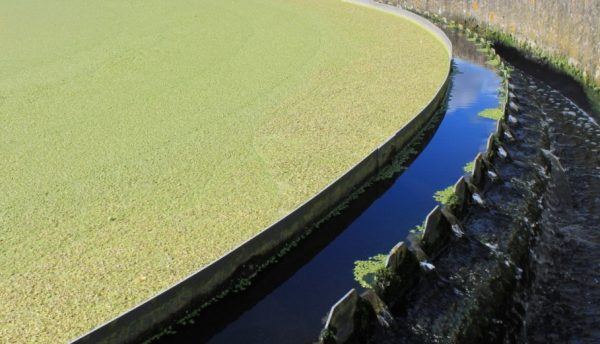 The BDC has secured £270k of THYME funding to deliver projects that build on the centre's knowledge and expertise in anaerobic digestion, synthetic biology, processing and extraction of high-value chemicals and fermentation. The projects have catalysed the establishment of 17 partnerships between the BDC, regional universities and UK industry.
Supporting innovation for water and anaerobic digestion industry
As part of this work, the BDC is working with academics from Teesside University and the University of York to study the anaerobic digestion (AD) process using advanced, high-throughput genetic techniques. Using samples from Northumbrian Water wastewater treatment plants, the researchers are investigating the make-up of the AD microbial community and how the function of those microbes can vary depending on feedstock and operational conditions. The company also provides bioresources for production of biochar – a charcoal-like material that is applied to sewage sludge and wastewater by the Teesside and BDC researchers to recover phosphorous that has potential application as a soil amendment and fertiliser.
In another THYME-funded project, the BDC is collaborating with the universities of Hull, and Teesside to evaluate the use of clippings and mowings from nature reserves and other wildlife habitats managed by Natural England as AD feedstock. The partners are assessing the potential this offers for effective biodiversity management and a new source of income to offset conservation costs.
Alex Jukes, the BDC Technologist who leads the AD projects said: Our AD research has benefited hugely from expertise provided by the University of Teesside and being able to work with the University of Hull has given us access to environmental and ecological sciences that have built an exciting and multi-faceted project.
A new food ingredient from Alexanders seed (horse parsley)
The BDC is also collaborating with the Teesside University and Naturiol on extracting and refining oil from the seeds of the Alexanders plant, to produce low saturated fat, dairy-free products. This research provides evidence for using oil from this underexploited native UK crop as a potentially highly valuable food ingredient to replace butter and other solid fats.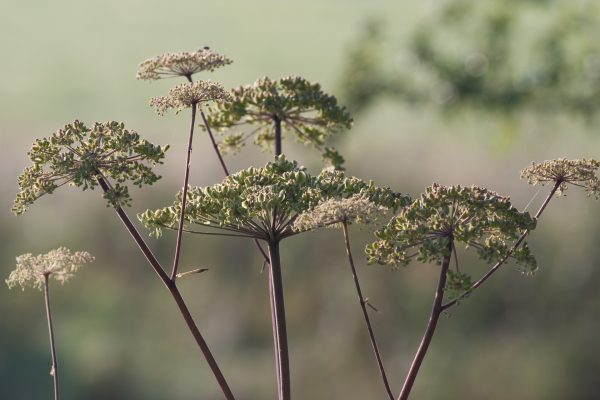 Image by GerDukes from Pixabay
Raymond Sloan, the BDC Lead Technologist who studies the Alexanders plant oils said: The THYME programme and POC grants have given us a fantastic opportunity to collaborate with the food technology experts from Teesside. Combining our skills in seed oil extraction and characterisation with the application is leading to some really exciting potential opportunities.
Other THYME-funded projects to shape the regional bioeconomy
 The BDC's open-access scale-up facilities and knowledge and experience in chemical extraction, new process design, fermentation and synthetic biology is also contributing to other THYME-funded research including work on:
recovery of high-value chemicals from biodiesel refining process waste with the University of Hull and Argent,
development of chemical engineering tools for biorenewable processes with Teesside University and Britest,
extraction of lignin from plant waste with the University of Hull and Jesmond Engineering,
scale-up production of new potential probiotic proteins with Teesside University and Chain Biotech,
development of miniature reactors for fermentation with Teesside University and GSK, Croda and Unilever,
mining alternative sugar sources for the production of pharmaceuticals with the University of Hull and GSK
improving the efficiency of downstream separation for butanol recovery from fermentation streams with the University of Hull and Nanjing Membrane Industrial Technology Research Institute Company Ltd.
production of mesoporous carbons for vitamin encapsulation and other food applications using damaged starch with the University of York and Starbons Ltd
These projects are just part of THYME's work to galvanise regional bio-based research and innovation, de-risk commercialisation of new technologies and boost collaboration and interaction between higher education institutes and industry. The THYME project is funded by the Connecting Capability Fund of Research England.
The bioeconomy will create 1.6m jobs globally
The bioeconomy will reach $4trillion globally
BDC secured £270k THYME funding