Join us at BioKet 2023
Join our colleague Mark Gronnow at BioKet 2023 in Trois-Rivieres, Canada on 23rd May. He will be speaking in the 14:30 - 16:00 session 'KETs to Valorise the feedstocks of the future' about the 'Utilisation of Biorefinery Residues for Hydrogen Production'
Hear about what we do at the Biorenewables Development Centre (BDC) and our involvement in the project, Utilisation of Biorefinery Residues for Blue Hydrogen Production. The project is part of the Hydrogen BECCS (Bioenergy with Carbon Capture and Storage) Innovation Programme, which is funded by the Net Zero Innovation Portfolio (NZIP) that has been awarded by the Department for Business, Energy and Industrial Strategy (BEIS).
Dare and time
23rd May, 14:30 - 16:00

Session
'KETs to Valorise the feedstocks of the future'

Presentation
'Utilisation of Biorefinery Residues for Hydrogen Production'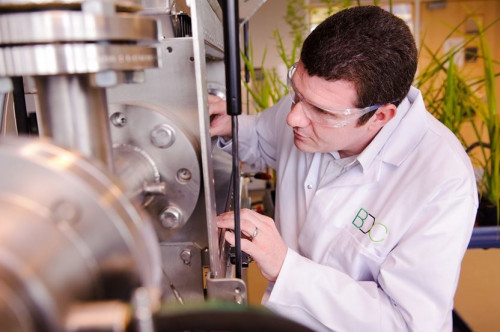 The project is being led by the University of Hull, other partners include the BDC, Aston University, Jesmond Engineering and Teesside University. Together we are looking at the growing use of biofuels produced through fermentation and digesters, producing hydrogen through gasification of digester sludges and focusing on cost effective treatment of bio-refinery waste for use as a gasifier feedstock, which will also have process efficiency benefits.
If you would like to talk to Mark at the conference please contact him via email, mark.gronnow@york.ac.uk, to arrange a convenient time.