As part of this programme which also sees many of our past and present partnerships, we have been successful in securing three new projects with industry. They include;
Enzyme-based process for sustainable fertiliser from poultry manure with Lohas Recycling Limited
A feasibility study to optimise extraction of bio-based materials following fermentation of distillery waste with Mednet Ltd
MykoBead: an innovative and low carbon loose-fill bead insulation made from waste bio-based feedstocks with Mykor Ltd and University of the West of England
These awards are the first stage of a wider sustainable bio-based materials and manufacture programme being delivered by BBSRC, EPSRC and Innovate UK.The programme aims to enhance UK global competitiveness by supporting research and innovation that focuses on developing new and disruptive sustainable biomanufacturing products and processes by 2050.
We have been successful in securing 3 projects with industry.
Other funded projects in this programme include many of our past and present partnerships / collaborations with industry and academia.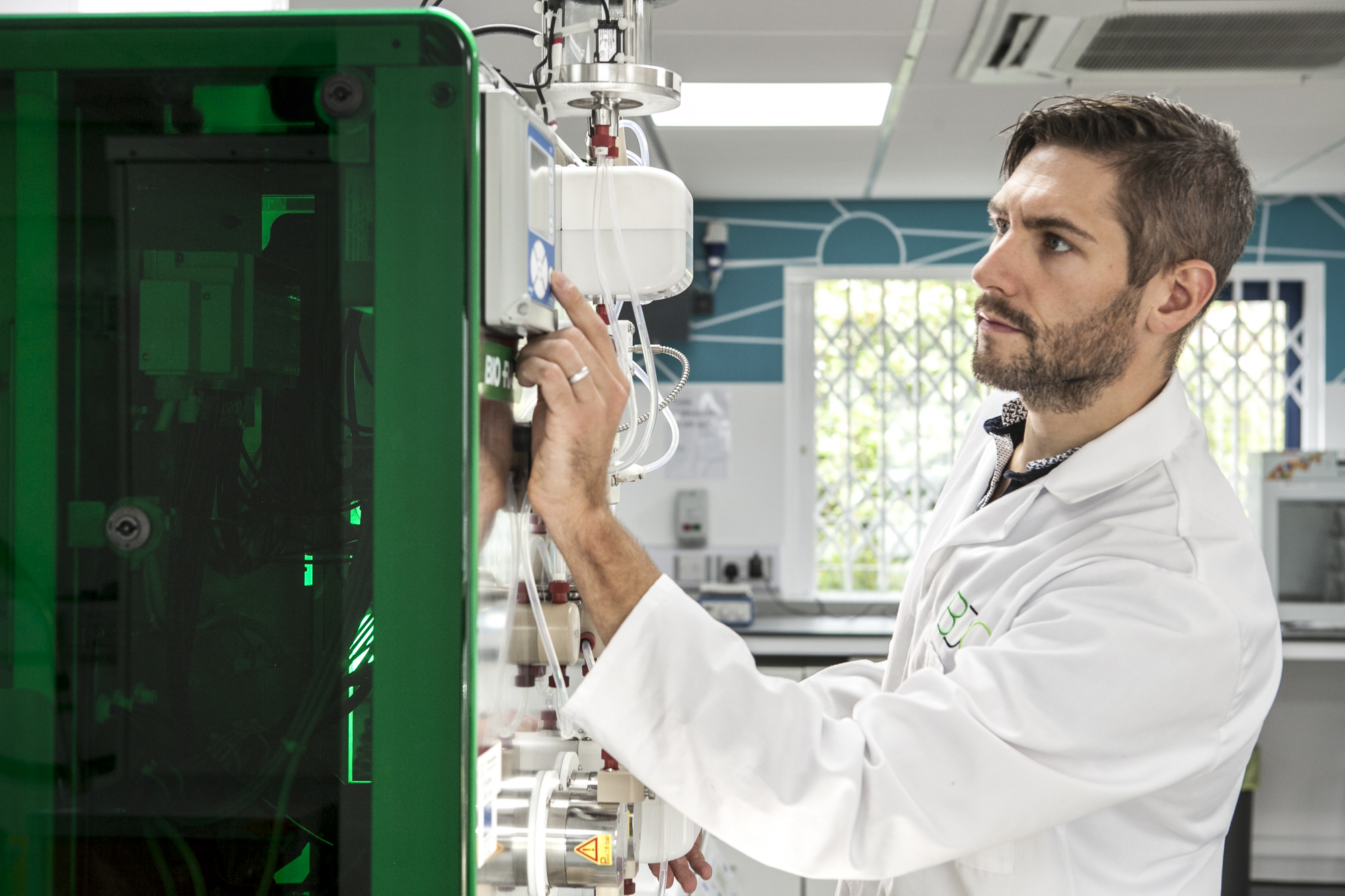 Further £12 million funding opportunity open
As part of this initiative, a new £12 million sustainable bio-based materials and manufacture collaborative research and development funding opportunity is now open for applications. Collaborative projects led by academic researchers and industry partners are welcomed and encouraged before the funding opportunity closes on 3 May 2023 at 11:00am UK time.
Read the full UKRI press release.
Dr Ruth Nottingham, Head of Business Engagement and Intelligence at BBSRC, said: Biomanufacturing offers a wealth of opportunity, both for the UK and on a global scale. The 34 feasibility awards being funded will help expand the research and innovation capability in biomanufacturing across the breath of the UK. This latest investment by UKRI partners provides businesses and academic researchers with the opportunity to collaborate on future innovations in biomanufacturing that will support the UK in achieving its clean growth ambitions.
Project 1; Enzyme-based process for sustainable fertiliser from poultry manure with Lohas Recycling Limited
Project 2: A feasibility study to optimise extraction of bio-based materials following fermentation of distillery waste with Mednet Ltd
Project 3: MykoBead: an innovative and low carbon loose-fill bead insulation made from waste bio-based feedstocks with Mykor Ltd and University of the West of England