Yorkshire food manufacturing could be improved by harnessing waste
Researchers have found that 300,000 tonnes of food manufacturing waste is discarded in Yorkshire and the Humber each year, much of which could be used to contribute to the sustainable manufacturing of a variety of products.
The Yorkshire and Humber region has one of the UK's largest concentrations of food and drink manufacturers, with over 3,000 food and drink companies. Food waste, however, is a major global issue and it's estimated that a third of all food produced globally is wasted.
The new report, led by BioVale in partnership with the University of York's Management School and University subsidiary, the Biorenewable Development Centre (BDC) and Anthesis Ltd, shows that there are a number of opportunities to use the waste materials, called biowaste, to develop other products using more environmentally sustainable processes.
The new project mapped the region's food manufacturing waste and then suggested a number of ways to add value to some of the most plentiful waste materials. These include using poultry feathers as a source of compounds for the cosmetics industry and using egg shell waste to remove heavy metals from water, as well as using carrot waste as a source of food colourant.
Professor Peter Ball of the University of York's Management School, said:
This project has not only mapped the region's food manufacturing waste streams but also used a desk study and an innovation workshop with businesses, researchers and industry to identify the most promising opportunities for creating value from waste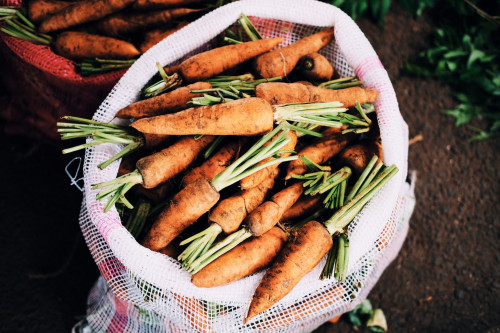 Dr Maggie Smallwood, CEO of BioVale, said:
The sheer volume of unavoidable food waste being generated, together with the innovation capability in our universities and companies to find new ways to extract value from this waste offers a major new economic opportunity for the region. "We have developed a unique interactive map of the region's food manufacturing waste streams that will help to kick-start collaborations between food manufacturers who have unavoidable waste and technology providers who can use that waste to make useful products.
The BDC, for example, is currently working with GSK to find a sustainable source of glucose, one of the key components used to manufacture pharmaceutical products. The teams identified that starchy by-products from bread and potato could be used as a more sustainable and economically beneficial starting material and they are now exploring ways to scale-up the process for use in commercial production.
The project partners on the food waste mapping project are now working further with companies and academics to develop new research collaborations and projects around creating value from the region's biowastes.
The interactive map of key food waste generators in Yorkshire and the Humber is available to BioVale members at in the members' area of the website or on request from info@biovale.org.
BioVale and the BDC receive funding from HEFCE and the European Regional Development Fund.
Note for editors
BioVale

 

is an initiative to develop and promote innovation for the bioeconomy across Yorkshire and the Humber.  It is a non-profit company, led by a steering group with representatives from industry, academia and local government.
The York Management School offers research led, quality teaching, based on influential scholarship, international profile and strong links with business in a world class university environment, to develop intellectual, entrepreneurial and highly employable graduates.
Anthesis Ltd is a specialist global sustainability consultancy.
This project was funded by the BBSRC Agri-Food Technology Seeding Catalyst Award Proof-of-Concept Funding, awarded to the York Management School at the University of York in partnership with the BioVale VFW SIG.
BioVale and the BDC are receiving up to £1.79M of funding from the England European Regional Development Fund as part of the European Structural and Investment Funds Growth Programme 2014-2020. The Department for Communities and Local Government is the Managing Authority for European Regional Development Fund. Established by the European Union, European Regional Development Fund funds help local areas stimulate their economic development by investing in projects which will support innovation, businesses, create jobs and local community regenerations. For more information visit https://www.gov.uk/european-growth-funding