Celebrating 8 years of supporting Yorkshire & the Humber's bioeconomy
This summer the Biorenewables Development Centre is celebrating the end of a series of programmes supporting the growth of the bioeconomy in the Yorkshire and Humber region. The programmes, funded by the European Regional Development Fund (part of the European Structural and Investment Growth Programme 2014-2020), have seen nearly £5 million invested in a technical programme of academic and business engagement supporting the development of bio-based processes and products, and the creation of the BioVale Innovation Cluster, working across Yorkshire and the Humber.
Over the last 8 years we have engaged a wide range of players from the bioeconomy including; academics, SMEs, large companies and government bodies. Supporting them through the delivery of informative events, entrepreneurship training, networking events, disseminating the latest news from the bioeconomy and making connections to people that can help grow an idea.
£5m invested in a technical programme of academic & business engagement
We have thoroughly enjoyed working with local SMEs to de-risk and rapidly commercialise their bio-based innovations. Offering a full support package, we have provided market research analysis, regulatory scanning, specialist sector business advice, bid development, commercialisation and project management for those looking to develop their bio-based products or processes further than the lab.
Looking towards the future
We're sad to see our European Regional Development Fund coming to an end this year, however we are currently exploring other sources of business advisory programme funding. In the meantime there are other ways that businesses can work with us. Follow this link to find out more.
Tailored support for local businesses
Here are some of our more recent business assists:
  
Supporting GinGinger to commercialise new skin care products 
GinGingers, a small skincare company based in Yorkshire, specialises in creating natural products through cold-process formulation using locally sourced ingredients. Their flagship product is a multi-purpose moisturising gel that harnesses the natural antimicrobial properties of apple cider vinegar (ACV), combined with active ingredients like witch hazel, liquorice root extract, and tea tree oil.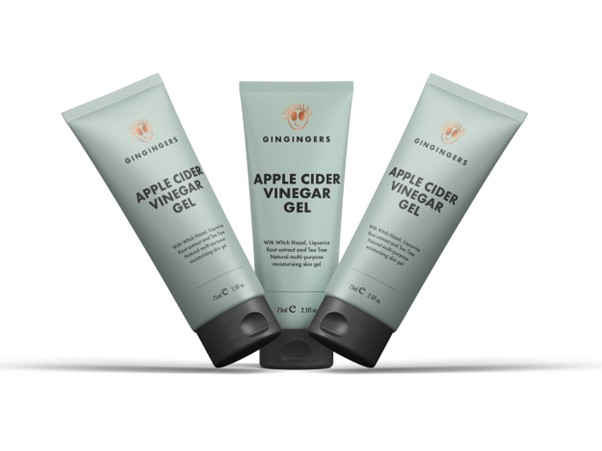 Before commercialising their Apple Cider Vinegar gel, GinGingers extensively tested the product among a wide circle of family and friends over the span of a couple of years. While the gel was found to be extremely effective, GinGingers struggled to find any previous research evidence that would support claims about the vinegar's topical benefits or official guidelines regarding safe dermal limits.
To address these concerns, GinGingers sought our assistance. We undertook a research project and provided GinGingers with information that would help them commercialise their product. The report included information about the benefits and potential adverse effects of ACV on the skin, as well as determining recommended dilution rates. It also explored relevant cosmetic regulations in Great Britain and Northern Ireland (EU) and their implications for GinGingers' products and provided guidance in terms of product labelling, marketing, claims and anecdotal evidence.
The BDC's comprehensive report equipped GinGingers with valuable knowledge and confidence to proceed with the production and commercialisation of their first product. This collaboration has also sparked the development of a second product currently in progress.
Read the full case study here.

Developing innovative alcohol-free drinks with Bax Botanics
Using organic and ethically sourced plant-distilled ingredients such as lemon, herbs, verbena and sea buckthorn extracts, West Yorkshire based SME, Bax Botanics produces high-quality alcohol-free, gin-like soft drinks that are traditionally distilled in beaten copper alembics for the purest flavour.  Where possible they also use recycled and recyclable packaging as their bottle labels are printed on material that is a by-product from the sugar industry.

The BDC reviewed alternative methods and preservatives that would allow Bax Botanics to maintain the shelf life of their soft drink products and be in scope for obtaining organic label certification. The review provided the company with a strategy to replace the current preservative and recommendations for further development of their products that would expand their market reach to the Middle East where organic UK-produced drinks are in demand.

Investigating the chemical recyclability of Floreon's halogen-free flame retardant
Floreon is a developer of high-performance bioplastics. Floreon's multi-award winning and globally patented bioplastic polymers are derived from plants such as corn and sugar beet. They have created a specially formulated compound based on polylactic acid (PLA) that performs in the same way as oil-based plastics. The material is compostable, recyclable and has a carbon footprint seven times lower than traditional plastics.

Since the EU ban of HFR in March 2021, Floreon have developed a halogen-free alternative to flame retardant ABS (Acrylonitrile Butadiene Styrene) that is suitable for both chemical and mechanical recycling.
To find a solution to this problem, the BDC worked with Floreon to perform pilot-scale testing of the chemical recycling of their base PLA (polylactic acid) material. Analysis of the reaction mixture indicated that the team successfully recovered the bulk of the lactic acid in a simple and fast reaction, removing all flame retardant and fillers by simple filtration. This feedstock can then be used to regenerate polymers with no downcycling.